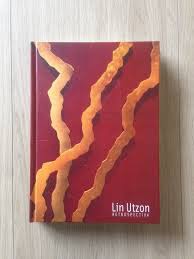 Click here to download the retrospective catalogue
Go to Page 16 for English text.
Lin Utzon - Vendsyssel Kunstmuseum, 2013
Cosmic Dance, Musée de la Chasse et de la Nature, 2014.
The video: A short film on acclaimed artist Lin Utzon at work in her home and studio in Mallorca, Spain. Can Feliz, the House of Happiness, was designed by her father, Pritzker Prize winning architect Jørn Utzon as his main residence in 1994. The film is being released in celebration of the 45th Anniversary of the Sydney Opera House and the Utzon 100 anniversary. Director/Producer: Kirsten Fazio Cinematographer: Jordan Maddocks Music: Kai Engels Editor: Kirsten Fazio Sound Design: Uncanny Valley Colourist: Olivier Ledoux
Site-specific work by Lin Utzon can be commissioned.